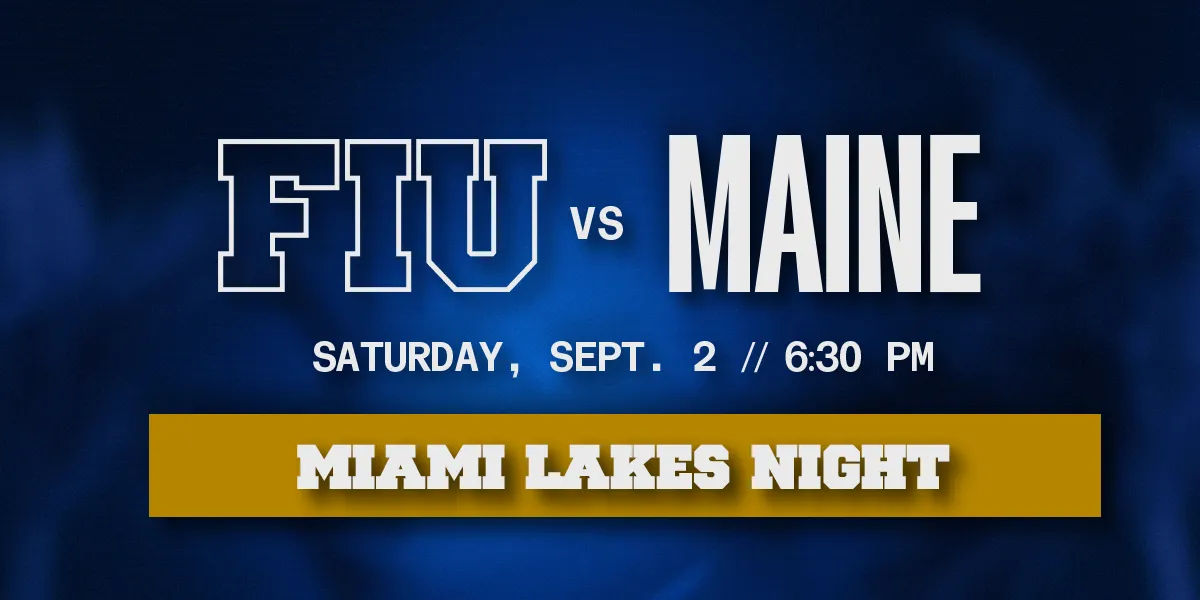 FIU FOOTBALL MIAMI LAKES NIGHT
Join Roary & FIU Athletics on Saturday, September 2nd as your FIU Panthers take on the Maine Black Bears. Kickoff at FIU Stadium is set for 6:30 p.m.
As a member of the Miami Lakes community, we thank you for visiting FIU and hope you enjoy our campus and the game. General Admission endzone seats have been priced at $11 per seat (normally $17).

If you already have an account with us, please log in below and select the location and quantity of your seats. If you do not yet have an account with us, please fill out your information below to have one created.
Once you log in, click the blue endzone then enter the number of seats. After selecting seats, add them to the cart and then checkout. Discount is applied once tickets are in your cart. Tickets will be sent digitally to your email.
Should you have any questions, please feel free to call us at (305) FIU-GAME or by email at fiuathletics@fiu.edu.
Paws Up!